So I was sitting around thinking of cookies and what ones to make this holiday and told Becky that I wanted to find a seriously amazing recipe for chocolate chip cookies. Not only do I want them to be great for gifts but I want my kids to grow up and think back "MAN my mom made awesome cookies!" She grabs her computer and types in "Worlds best chocolate chip cookies" and this is what she got!
Ingredients:
3/4 c. white sugar
1 c. packed brown sugar
1 c. butter (2 sticks) softened
1 tbsp. vanilla
2 lg eggs, slightly beaten
3 cups all-purpose flour
3/4 tsp. salt
3/4 tsp. baking soda
3 c. chocolate chips
1 c. nuts if desired
You preheat the oven to 350* in this recipe
I then beat together the butter & sugars until creamy. Add the beaten eggs and vanilla and mix well. I used the mixer for this again.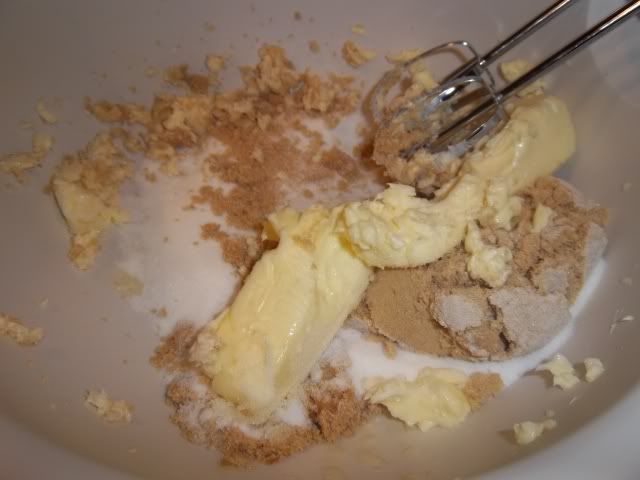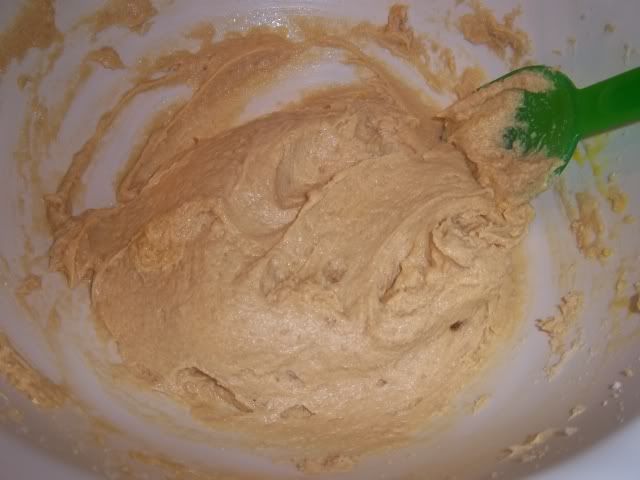 In a separate bowl mix together your dry ingredients, minus chips and nuts. Then stir in slowly with a spoon. It will get tough. I ended up using my hands and making one large ball of dough. Then add your chips and nuts.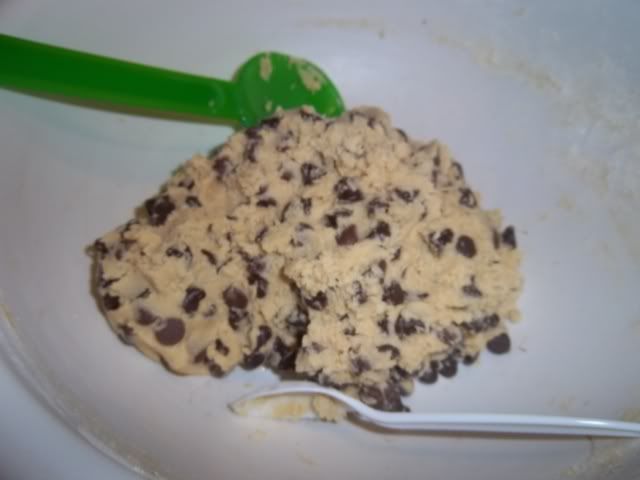 Place on ungreased cookie sheet and bake for 10-12 minutes (again I needed to cook them for 15 to make them nice and golden brown) These really are some of the greatest chocolate chip cookies I've tasted. I will be making these again and again!