I seriously could not be happier with this cake recipe. When I first tried a "from scratch" recipe for chocolate cake it looked fine and dandy and held up to the task I gave it but dried out so quickly. This one my friends has at least a 4-5 day shelf life. Perhaps longer, but the cake itself didn't last that long :) We gobbled it up!
1 cup unsweetened cocoa powder

2 cups boiling water

2 3/4 cups all-purpose flour

2 tsp baking soda

1/2 tsp salt

1/2 tsp baking powder

1 cup butter - softened

2 1/2 cups white sugar

4 eggs

1 1/2 tsp. vanilla extract
You'll want to start by preheating your oven to 350* and prepping your pans. I use Baker's Joy spray its grease and flour in one spray can, works great! You can also use your oil spray or shortening to grease your pan and line with parchment paper. However you usually prep your pan is fine.
Stir together the cocoa powder and boiling water, set aside to cool. Sift together the flour, baking soda, salt and baking powder. Set those aside as well.
In a large bowl cream together the butter and sugar. Beat in the eggs one at a time. Then stir in the vanilla. Add the dry ingredients alternately with the cocoa mix. Mix only until cobined. Divide evenly between your prepared pans if you're not using just a 9x13 or 12" round cake pan.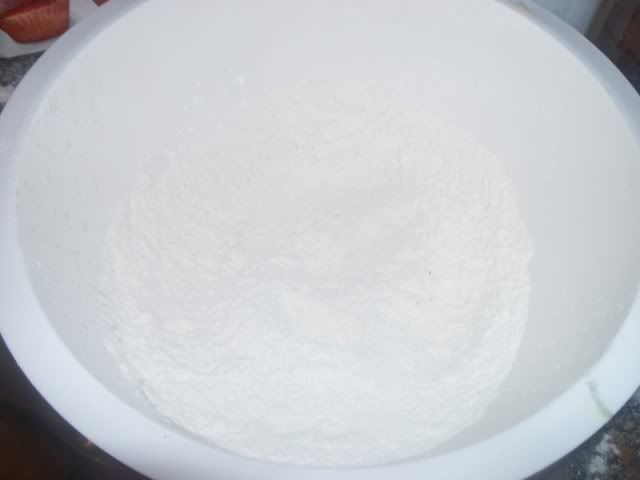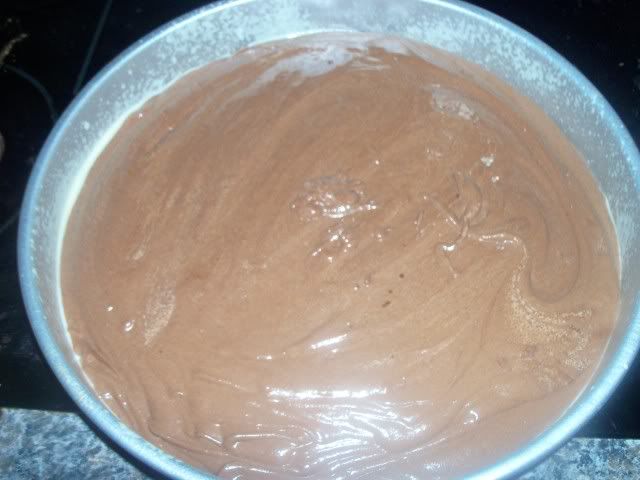 Bake 18-22 minutes for 9 inch pans, a bit longer for larger or deeper pans. Use a toothpick to test the cake and when you can poke the center of the cake and the toothpick removes cleanly it is done! Cool on a wire rack. If you remove your cake from the pan to cool you'll want to set your wire rack on wax paper because the top (soft side) of the cake will stick to the rack/counter. It easily comes off the rack when tipped back over and its fully cool so don't worry about that.
When I made my son's monster truck cake (will post that soon) I used both this recipe and a box mix. I used the box mix to make his truck's wheels, it fell apart. Needless to say, what I was getting at is that the guests would rather have eaten this recipe over the box mix. It is so very moist!