By popular demand, here is one of my absolute favorite dishes. They are tasty enough to be a meal but also make a GREAT appetizer.
You will need:
1 big bunch of kale
1 package of baby spinach
1 onion
5oz crumbled feta cheese
a package of refrigerated biscuits
cubed cooked chicken (optional)
any other vegie you would like to add such as tomatoes
Preheat the oven to 375*
Wash the kale and separate the leaves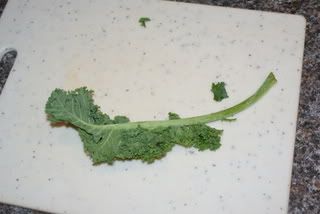 Then you will want to cut the stems off. I usually go up farther than the actual stem like this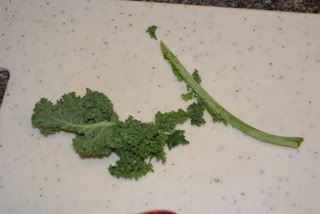 Cut the stems off the spinach
This is about the size of onion I use, you can use any size or omit.
chop fine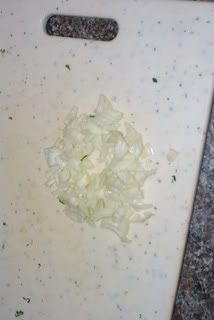 heat some vegetable oil in a frying pan and cook the onions
while those are cooking you can start flattening the biscuits.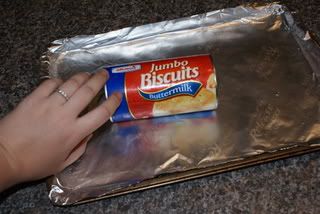 Split them in half like this
then lay a layer of saran wrap down and place one half on the wrap, place another piece on top.
roll flat
when the onions are cooked add all the greens
reduce heat to medium low and cook the greens until well wilted
add the feta cheese, make sure its crumbled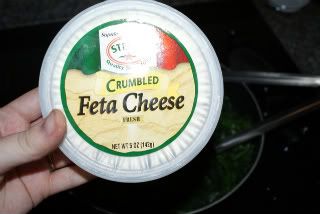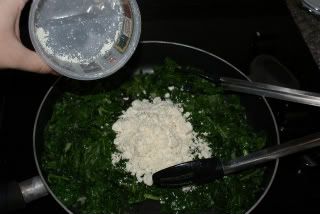 stir and cook until semi melted
remove from heat and place a spoonful on the biscuits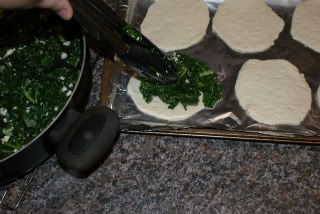 fold over and seal by pinching the edges together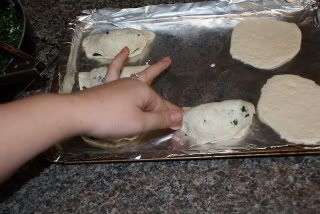 cook 13-15 minutes until golden brown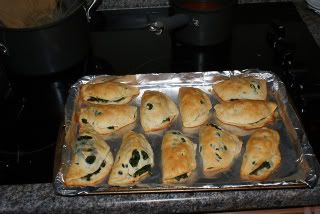 this makes about 20 pockets