I made my son a monster truck cake for his birthday. I used my chocolate cake recipe and butter cream. I added gel coloring to the butter cream to make it what I needed, and piped the decorations. My biggest disappointment and biggest teaching from this is that the wheels should have been made in small round pans rather than cut out of a 9x13 inch pan. The edges were crumby and made everything look messy. Also, I should have had stronger dowels and denser cake, which is why they started to fall off. I used a boxed cake mix for the wheels and it was just too soft.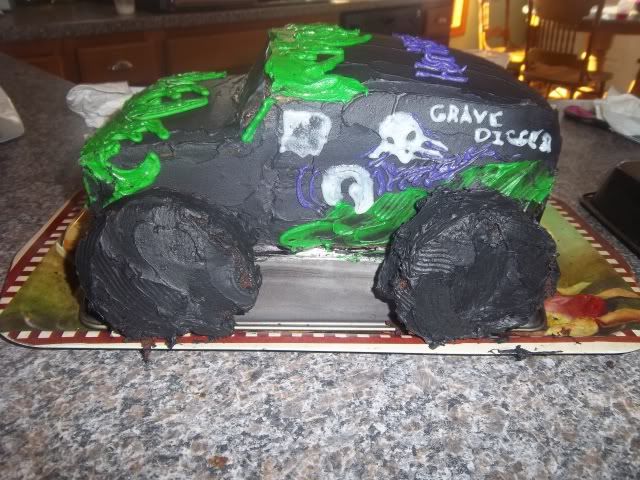 This next cake is the one Becky requested for her birthday. I hand cut the hearts from the fondant and also hand cut the skull. I think it came out adorable. It is my favorite cake by far that I've done. It still has much room for improvement though, but I am learning!!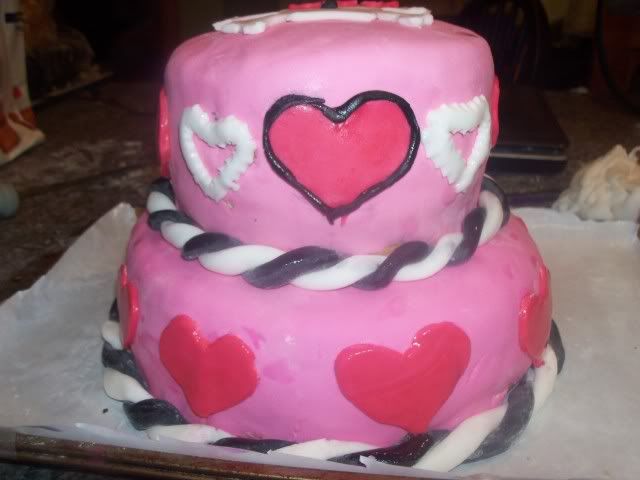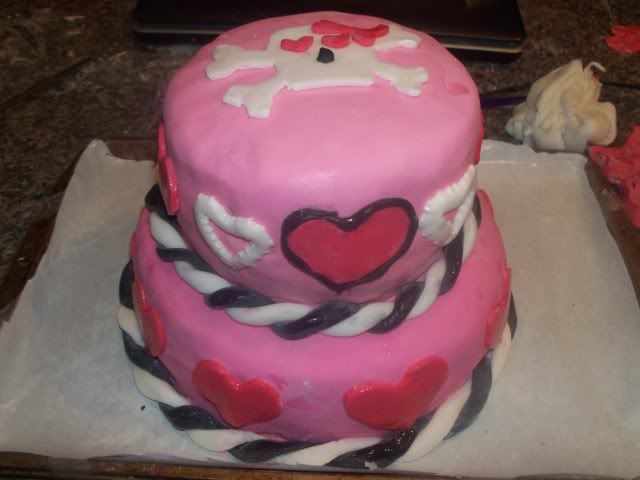 This next cake I made for a friend's daughter's birthday. She requested a Justin Bieber cake and all I could come up with was a printed photo on the top. She however, loved this cake!
I also did a baby shower cake. 3 cakes in one weekend! I made the baby shower cake with butter cream.
Lastly, I made my friend a beautiful birthday cake. I have to admit it was box cake and container frosting because I had short notice but I think I pulled it off. I made it special with some white chocolate dipped strawberries! and a hidden layer of strawberry slices! YUMMMMM!!