So this is just a classic chicken noodle soup recipe. Very easy to make. I altered the recipe to make a LOT because I was going to feed my husband and his hunting buddies, along with my 3 kids, Becky's 3 kids, and the 2 of us! You can easily make this with a pound of chicken and half a bag of noodles. This will also freeze if you make the big batch and freeze in containers or freezer baggies.
I used 5 lbs of chicken.....
I baked my chicken, bone in, with garlic, salt and pepper for seasoning. It baked for probably an hour and a half and cooled. I then picked the bones and put it all in the pot. It smelled amazing!
I use Swanson broth because its what I grew up on. I've actually never made my own. Looks like something to try in a future blog post! I used 2 boxes of 48oz broth. That gave me enough liquid to boil the chicken, celery, and carrots.
When it was time to add the noodles I realized there wasn't enough liquid so I just added water to compensate. I used the entire bag of medium egg noodles.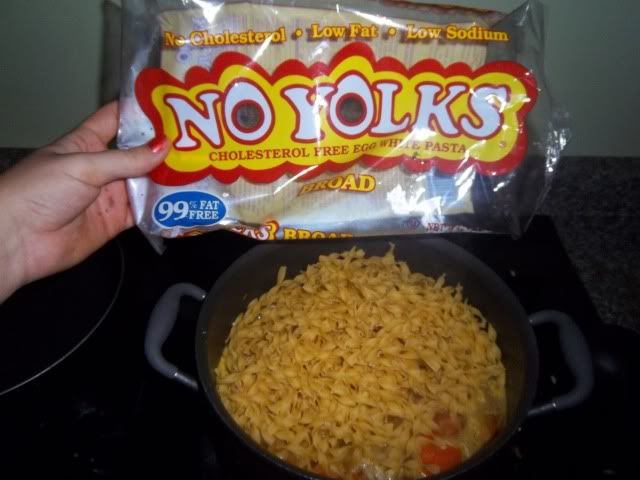 simmer until the noodles are cooked and you're good to go!
If I were to make this for a family of 4 I would use one lb of chicken, maybe a pound and a half if you like it with lots of chicken. I would use probably 6 good sized carrots chopped into bite sizes, and 2 or 3 stalks of celery chopped into bites. The noodles I'd go with half a bag or so.