We're excited to announce that we're going to do a giveaway! We want more followers, more email subscribers, more facebook fans!! The more we have the more fun we can experience on this blog, more giveaways, more recipes, more cakes, fun!
So for one of our lucky followers we'll be sending out 4 beautiful wine glasses in assorted colors and a $10.00 WalMart gift card. You can spend it on anything, a gift for the holiday's, a few cheap bottles of wine (because really they're just as tasty as the expensive stuff ;) ) whatever it is you want!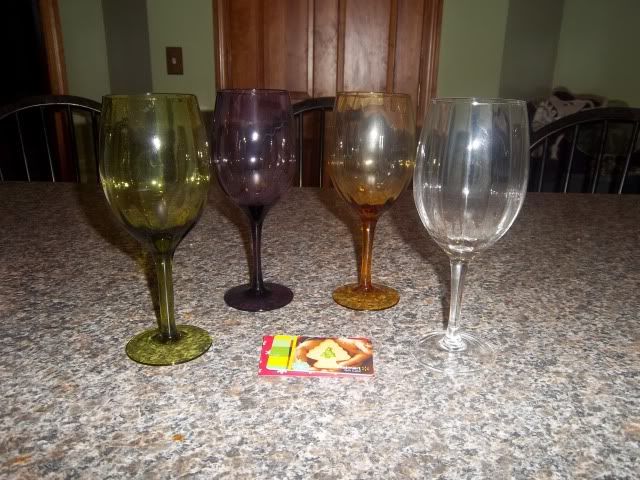 Very simple entry for this one. Become a Google friend follower and tell us that you are! Yup that's it!!
We're just doing the one entry, but for future giveaways we will have bonus entries.
If you want to subscribe and join our Facebook now (those will be included in the bonus entries in later giveaways) feel free! It will save time later :)
Giveaway will end on November 25th at 8:00 pm est. We'll close comments then and pick a random winner. Thank you for taking part! Winner will be notified by email so please either include your email in the comment or make sure its public in your profile. Thank you!