I am very excited about this cake and how it turned out! I had a hard time choosing which cake to do off the Wilton site but decided on this one because it was a great challenge and I wasn't really needing a lot of actual cake because I was making cupcakes as well.
This is a link to their cake http://www.wilton.com/idea/Wicked-Tree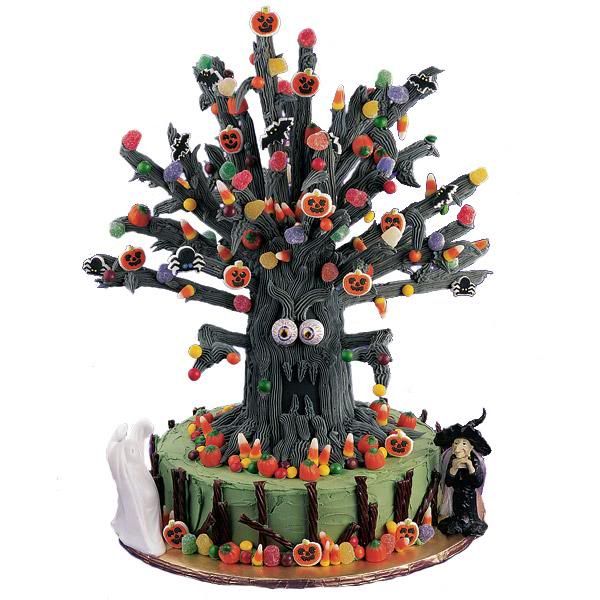 I followed their recipe for the frosting, but again made my cake from a box. I used their 12x2 inch pan and put both cake mixes in at the same time. While it didn't bake over I thought it was going to so I'd recommend doing layers of one cake per pan.
When it finished I laid it out and again sliced off the top and made it flat so it would lay on a cakeboard flat. I flipped it over to begin frosting.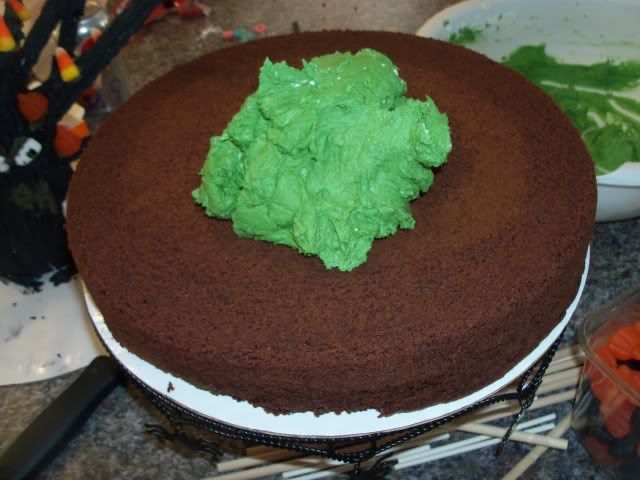 To do the tree I assembled it with the cone and dowels as stated in their instructions. I made the royal icing to pipe out and covered the tree. To make smaller branches I used Wilton's lollypop sticks. I let the icing set over night and then used more royal icing to stick the candies on. I couldn't find the candies I was looking for but think the ones we found were cute!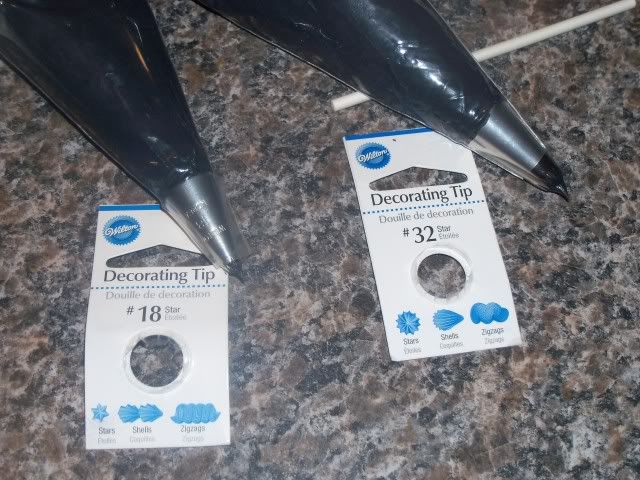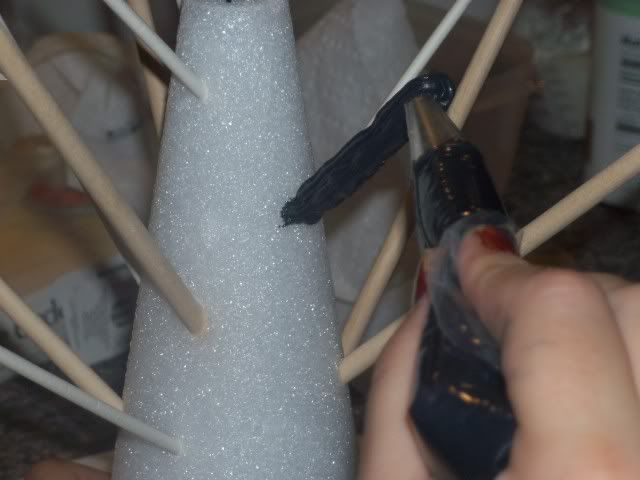 To make the fence posts I found some chocolate twizzlers. I didn't even know they made them! I could just stick those into the frosting and have them stick, I did use some royal icing to stick some of the other decorations on.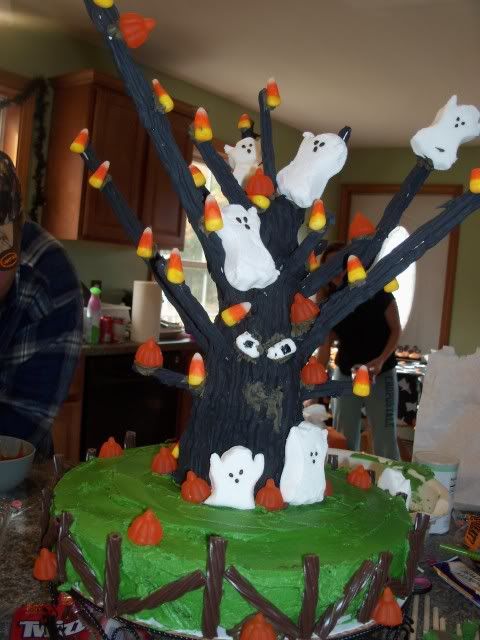 The only thing I was disappointed in was the tree's mouth, but that was my own mistake, I needed to make the tree lighter in color than it was!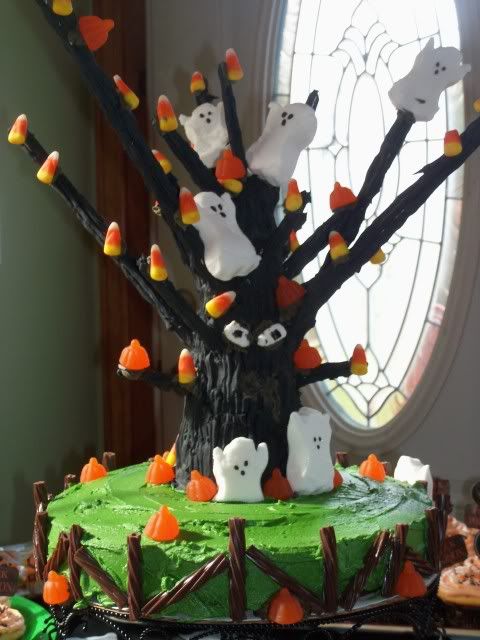 I can't tell you how in love with Wilton I am :) They have made all the cake decorating I've tried doing so much easier!